Got Flipped Turned Upside Down..

..In Nebraska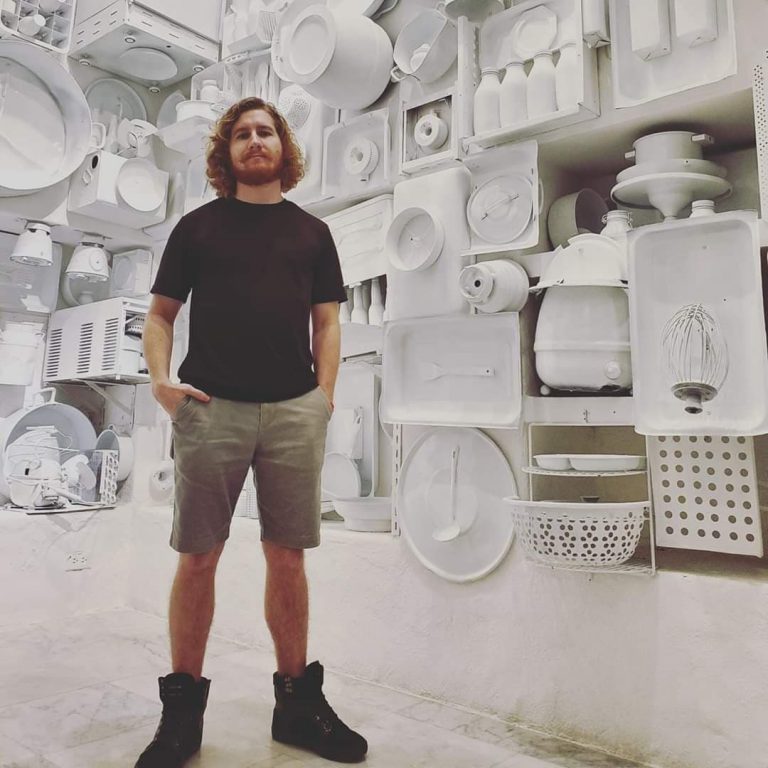 Let's start from the beginning I was born and raised in the MidWest, I've always had a passion for building things. Sure I had Hot Wheels but I spent most my time with Legos, Lincoln Logs, K'Nex, and Erector sets With a description like that you'd think I would have grown up to be an Engineer, I get that from my Mom (Engineer). But for me I chose a different path, see growing up in Nebraska my options were limited – College, Trade School, or Start a Business.
 Everyone dreams of starting a business one day, for me it went down a little different. I'm not really sure if it was my passion that light up or if it was just a really good sales pitch but the first Business Opportunity presented itself to me and I jumped in with both feet. At first it was Great, I was learning a lot about marketing, networking, and meeting really interesting people at these weekly meet ups. Only problem was… NO ONE KNEW HOW TO MARKET! When you surround yourself in a room full of Wantreprenuers the few who find a small level success then leverage that success (big or small) constantly. This was just a recipe for disaster and 6 months later I quit the business. DON'T get me wrong I am all about only failing when you give up, and what I was giving up was a toxic community built on lies and marketing strictly to friends and family. I knew there was a better way to Market and Make Money Online, so once again I set out to find the RIGHT OPPORTUNITY.
Success Never Comes Easy
I went through years of Struggling and learning how to Market Online, using different strategies and techniques. I learned EVERYTHING – DropShipping, Amazon FBA, Day Trading, Real Estate Investing, Private Labeling, Email Marketing, SAAS, MLM, and many others. While I did learn a lot about each I never succeed in the Fields where I took action. I am NOT trying to make an excuse for my failures but I would say the main reasons I failed was 2 things – Shiney Object Syndrome and Lack of Action. 
In 2016 I finally decided to pull the trigger and buy my first Camera, everyone talks about starting a YouTube channel and I was gonna pull through! I made my first video when I traveled to Europe and the video was… Horrible. The audio was distorted, the footage was shakey, and angles were awful. But.. I loved it! I threw it all together using some free editing software and posted it online. I was so excited to have my first "created" video online. Unfortunately I had issues with my Camera (GoPro) during the Europe trip and not only lost majority of my footage, but was unable to transfer video files to my computer. 2 years later I invested in a Canon 80D an took my YouTube journey very serious. Starting out I had no idea what I was doing, EVERYTHING was a huge learning curve. From editing to the basic fundamentals of YouTube I had to do everything on my own. After 3 months of working on my craft I took a few courses on how to Explode my channel, I followed all the training religiously. 6 Months Later I had grown over 10,000 Subscribers strong and continue to Grow!
I enjoy long walks on the beach and… Oh Wait this isn't my dating profile!? In all seriousness I have always had a creative edge, and making content for YouTube helps me scratch that itch. I have been in a number of short films and love the creative process, I try to bring the same process and fundamentals when creating content for my Channel.
I am very Passionate about Health. Most people spend their whole lives chasing Money, and while I have no issue with working towards Wealth, I do have an issue with sacrificing Health for Wealth. The 3 Keys to Life are Health, Wealth, and Happiness. You HAVE to work on all 3 to be happy and find fulfillment in life.
If I can help you achieve your Goals it gives me more than personal satisfaction, it gives me a sense of Fulfillment. I can only help those willing to receive help, if I can I will.
My Long Term Goal is to build a 7 figure Brand.
I want to help a Thousand people Achieve Financial Freedom.
Build and Grow a Media Production Studio.
Fight for my Community and Others (Domino Effect)
Find True Happiness in Life.
Achieve Greatness.