Start Building ASSETS that provide Cashflow. Create Multiple Streams of Passive Income.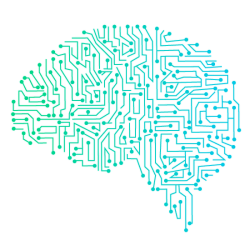 Build Wealth From Scratch
Start with the Basics, having a 9 – 5 Job is good but find a way to replace being paid per hour to paid per task.
This is considered your Active income, use this income to grow your Portfolio income and Passive Income. (Assets)
Cody McDowell Stopped Trading Time for Money in 2019 and hasn't looked back!
Active Income is money earned trading Time for Money. Working hourly wages will limit how much wealth you can create. Trading Task for Money can potentially earn more than hourly wage and salaries.
Portfolio Income is money you receive from selling Investments for more than you paid. Also referred as Capital Gains, you can build your own Portfolio with Stocks, Bonds, Mutual Funds, Real Estate, and other Assets
Passive Income is money generated from assets you own without actively working. Create Passive Income through Rental Properties, Intellectual Property, and Business Royalties.
Get started with passive income
X ways to start, I recommend starting here. Building passive income online stems to 3 main modules.
3 Types of Passive Income
Top Passive Income Preachers
He is a New York Times Bestselling author. The Wall Street Journal calls him a top influencer on the web, Forbes says he is one of the top 10 marketers, and Entrepreneur Magazine says he created one of the 100 most brilliant companies. He was recognized as a top 100 entrepreneur under the age of 30 by President Obama and a top 100 entrepreneur under the age of 35 by the United Nations.
Pat Flynn is a beloved thought leader in the areas of online entrepreneurship, digital marketing, and lifestyle businesses. He overcame career adversity at an early age by finding his own path and true passion. Despite his success in business, Pat's greatest joys are spending time with his family and friends as well as helping inspire and educate others on how to succeed with their own entrepreneurial careers.
Warren Edward Buffett is an American business magnate, investor, and philanthropist, who is the chairman and CEO of Berkshire Hathaway. He is considered one of the most successful investors in the world and has a net worth of US$88.9 billion as of December 2019, making him the fourth-wealthiest person in the world.